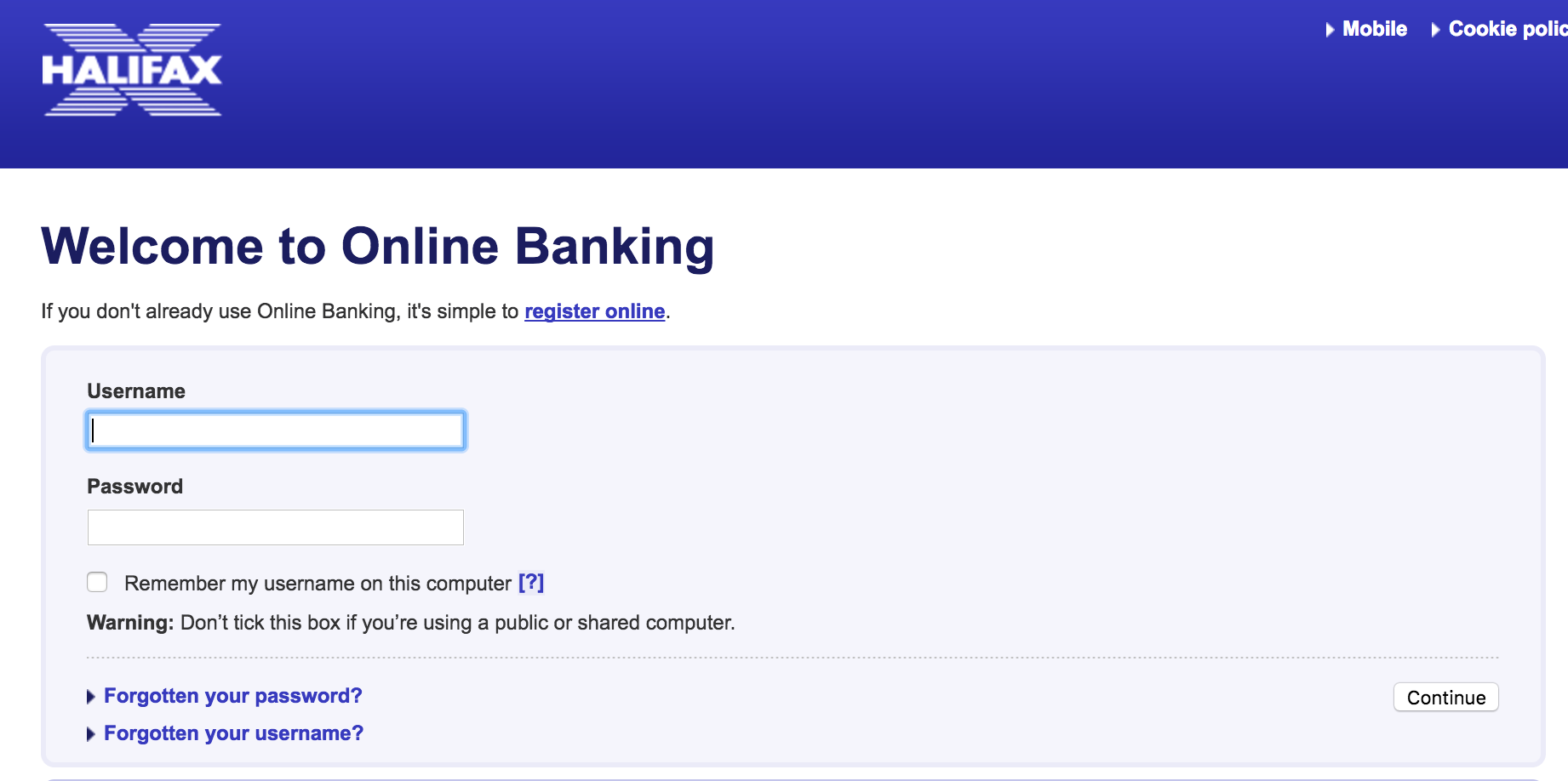 1. Enter your User ID
Your user ID is a 9 digit code that was set when you registered for Halifax online banking. This is first field required when logging in to Lloyd's online banking.
2. Enter your Password

You use this password to log on to your online banking. It is usually a series of letters and numbers.
3. Enter your memorable information
Your memorable information is 6-15 characters long with no spaces. It contains at least 3 letters and 1 number and is different to your user ID and password.