Please enter the same details you normally use for online banking when logging in 'Without Secure Key'.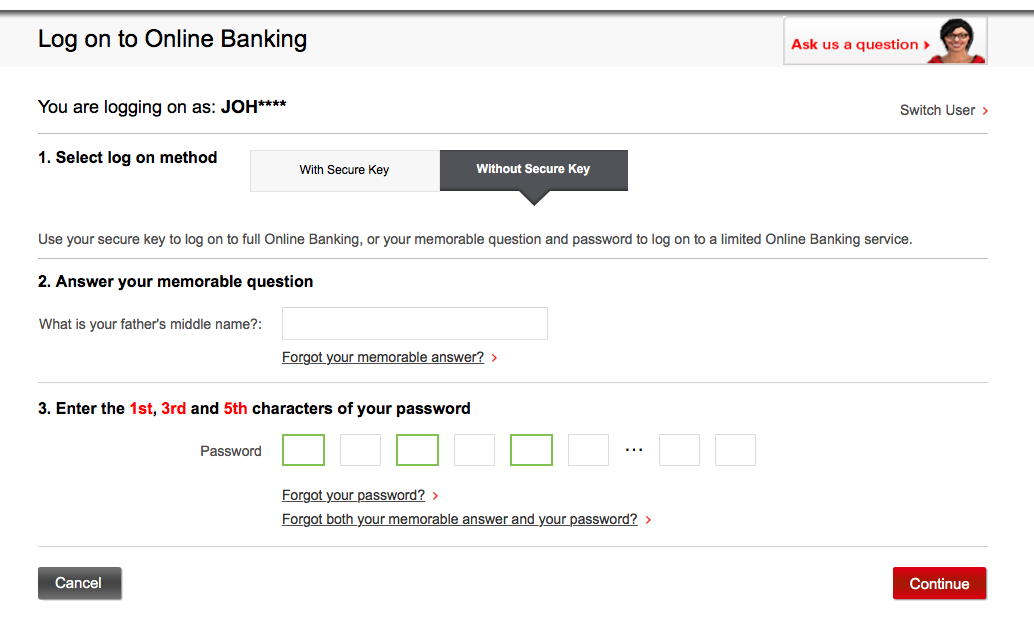 1. Enter your username
Enter your 12-digit IB number or a personalised name chosen by you. This is the first field you enter on online banking.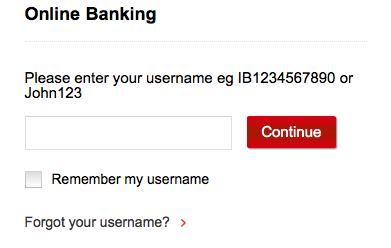 2. Enter your memorable information
This is normally asked on the second page of online banking, when you have selected the 'Without Secure Key' option.
3. Enter your full password
This is normally the final field for the 'Without Secure Key' route on online banking. It's typically 8 - 30 characters long, containing letters and numbers.
I've forgotten my username, password or memorable information
No problem. You can easily and quickly retrieve any of them by following the instructions on the Online Banking log on page